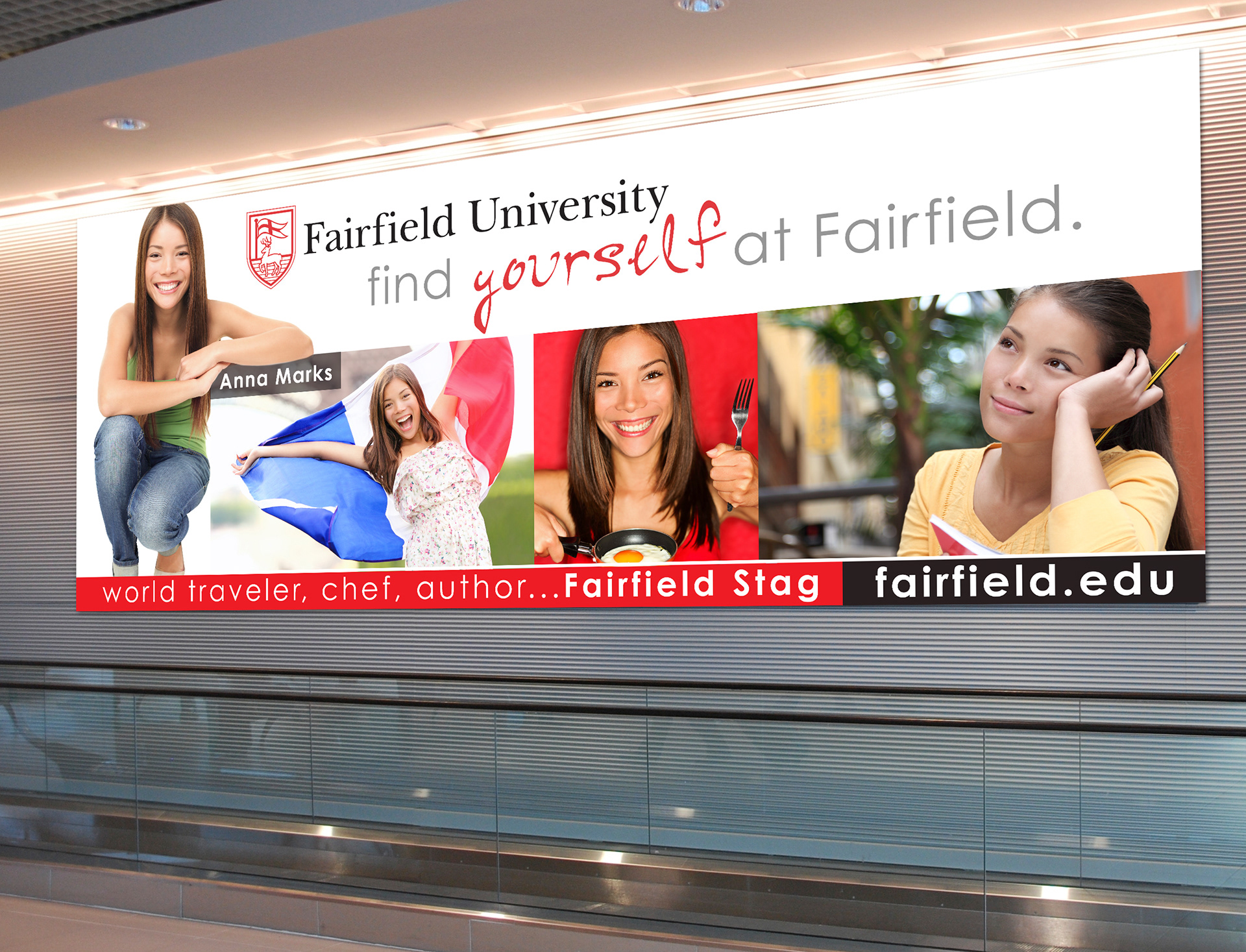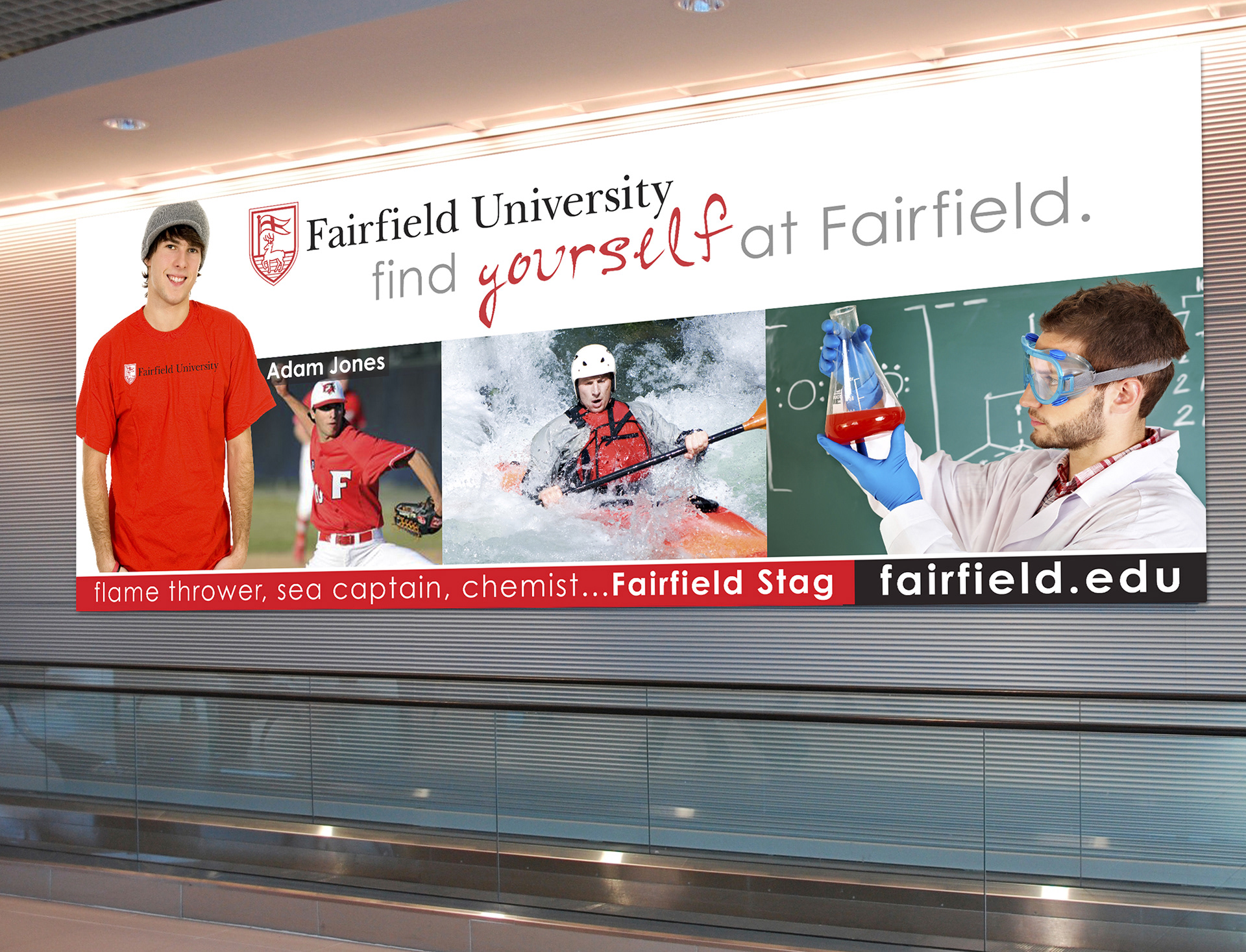 Quick Center Transit Advertising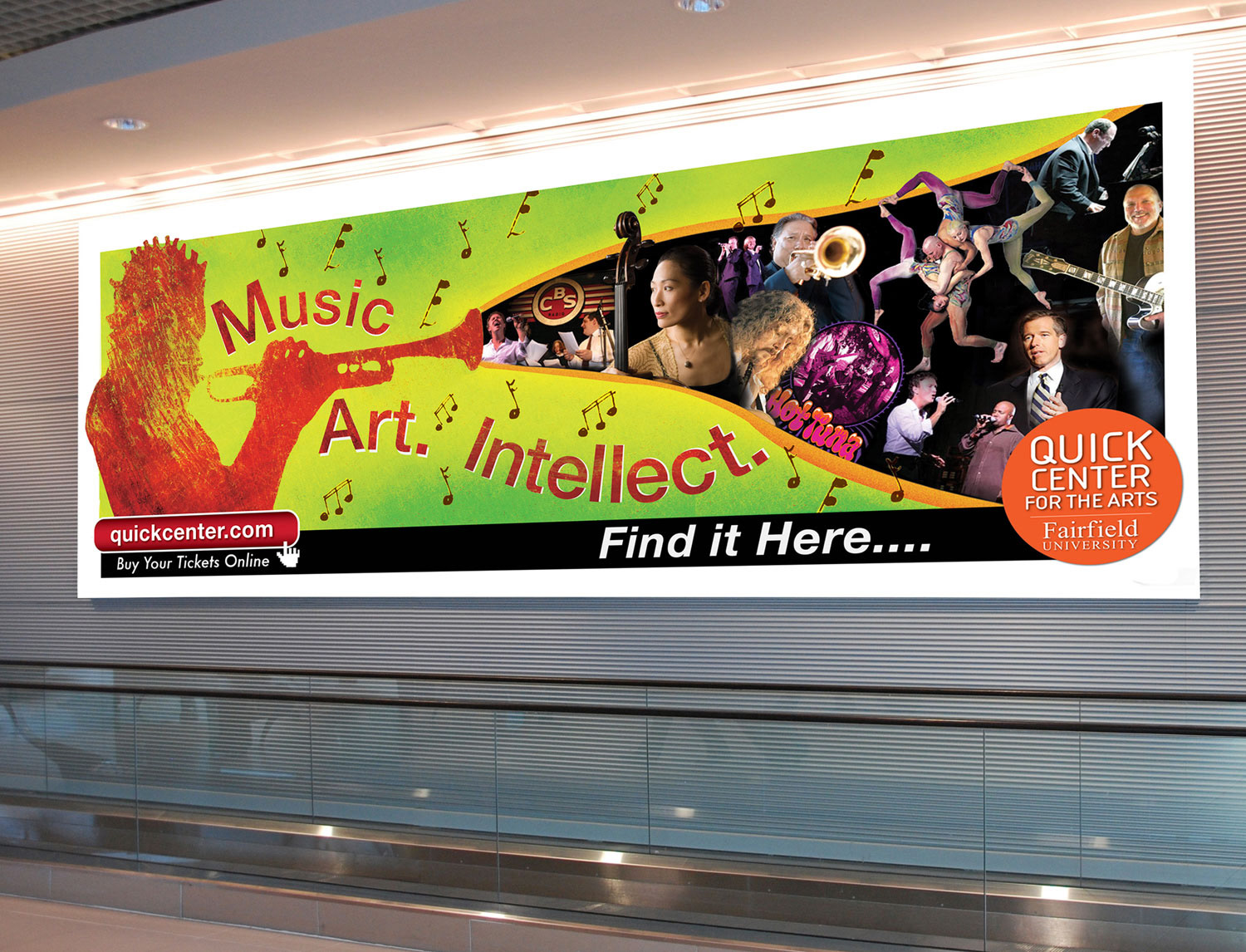 Creative Objective:
 Fairfield University was looking to inform the public about the vibrant and diverse acts performing at their Quick Center for the Arts.


Creative Solution:
 Bold, vibrant and some Jazz! Through the visual effect of one continuous musical note coming from the silhouette of a jazz musician, the many diverse creative acts that perform at The Quick Center for the Arts emerge. The use of bold impactful colors and visuals help draw emphasis to the creative spirit of the Quick Center.
© Anthony Cefaloni © Fairfield university © CDHM 2017