PEPSI ENHANCED WATER DISPLAY CONCEPTS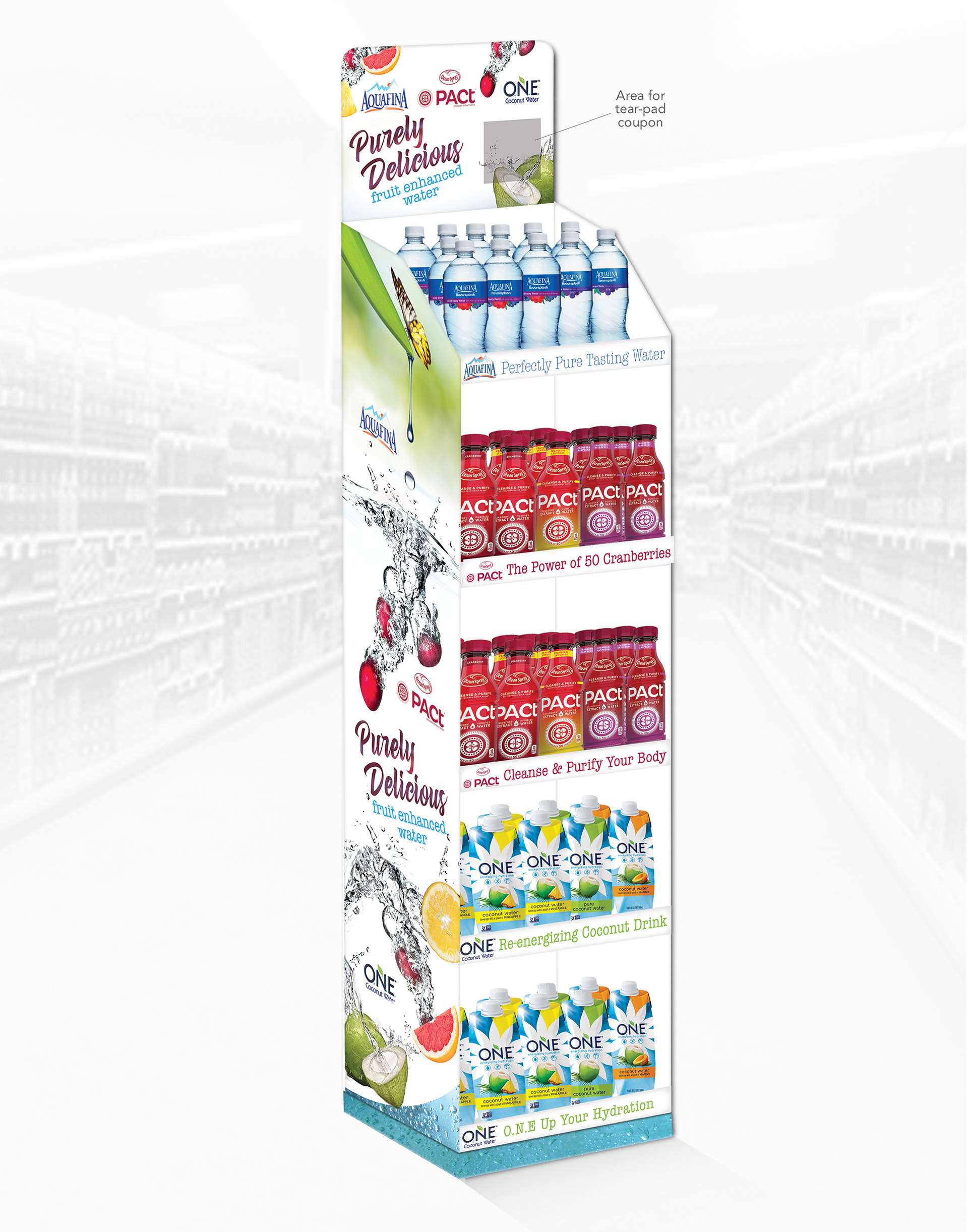 Health benefits and flavor factors are up front and center on display option 1. Large fruit images splashing through clear, pure water gives the consumer instant "healthy for you" drink messaging. The headline "Purely Delicious", enforces the purified water aspect of the product while not forgetting the delicious fruit flavor.


Additionally, messaging gathered from each products website highlights key product selling points. All clearly displayed below and near the product and branding. 

Display option 2 is all about showcasing the benefits of enhanced water to the health conscious consumer. Displayed prominently are individuals seeking a healthier, better quality lifestyle and "To Keep Them Going" are the enhanced waters displayed. Branded bottles and iconic fruits are shown throughout the creative.  Once again, display shelving list the benefits of each individual enhanced water brand.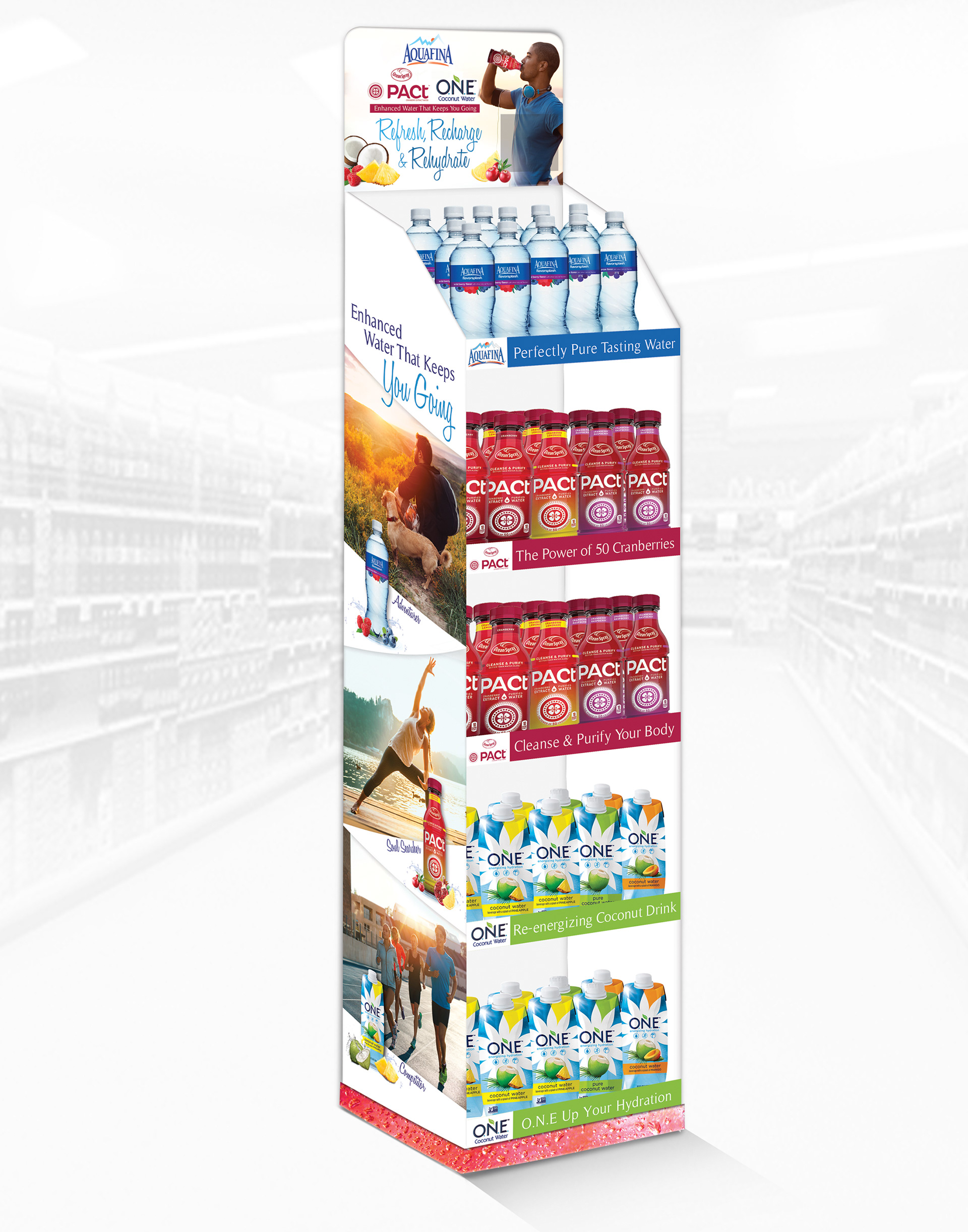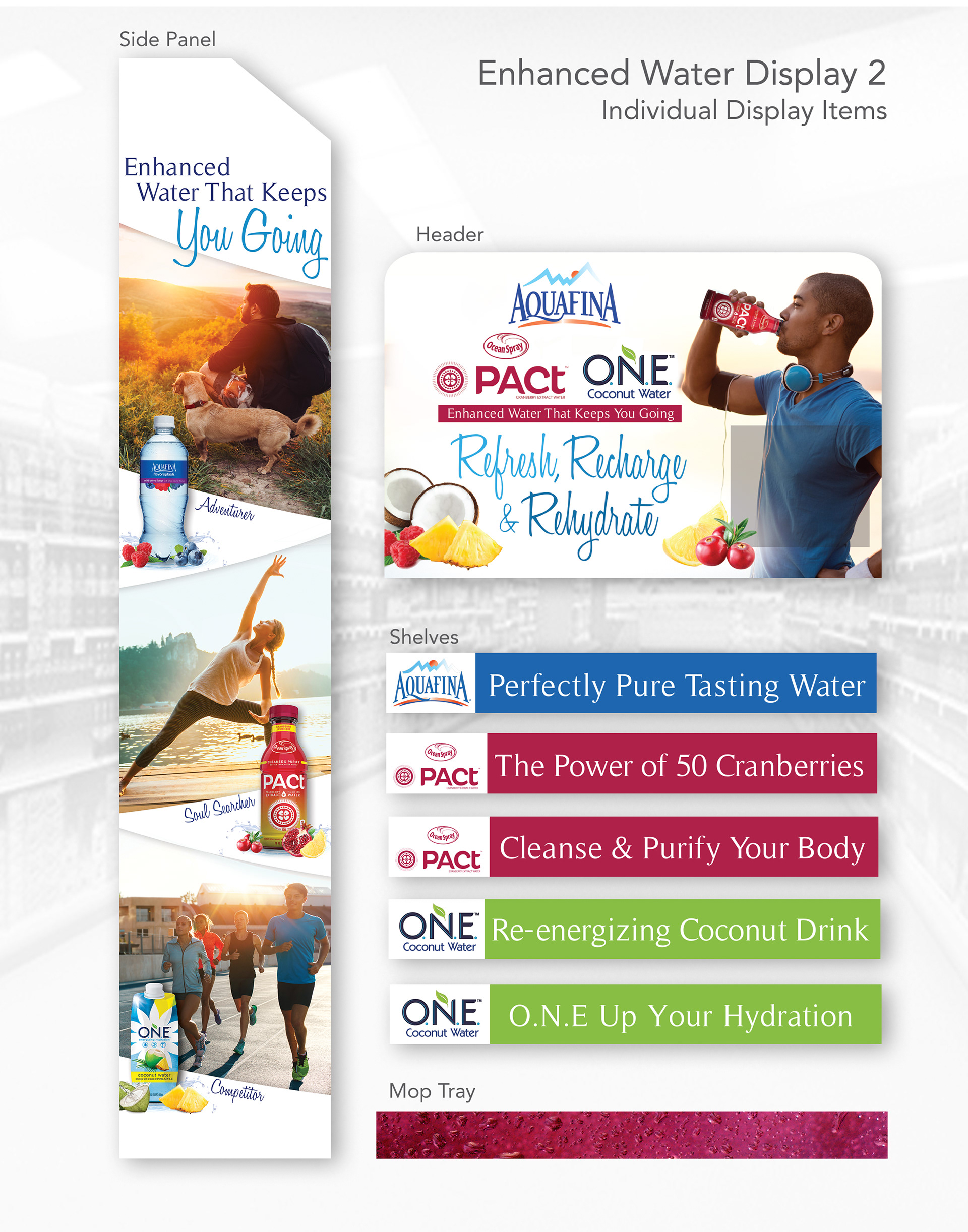 ©Anthony Cefaloni ©Pepsi Co. 2019