Collaborated with Rail Europe marketing team to design and produce Europe on Track and Rail Europe Collection brochure and reference guide. 
Winner of the 2 Marcom Awards
 (International Competition for Marketing and Communication Professionals). 
Creative Objective: 
Rail Europe (RE) was celebrating its 75th year in business. After a total brand makeover, they were looking for a brand book that would be given to employees and share holders that not only celebrated RE's past achievments, but also put forth RE's corporate goals for the future. 


Creative Solution: 
The booklet was filled with RE's corporate philosophies and goals. Messaging was enhanced with a clean design utilizing travel icons such as; trains, compasses and suitcases. The highlight of the pieces was the center spread with fold out that showed RE's advertising and branding throughout its 75 year history!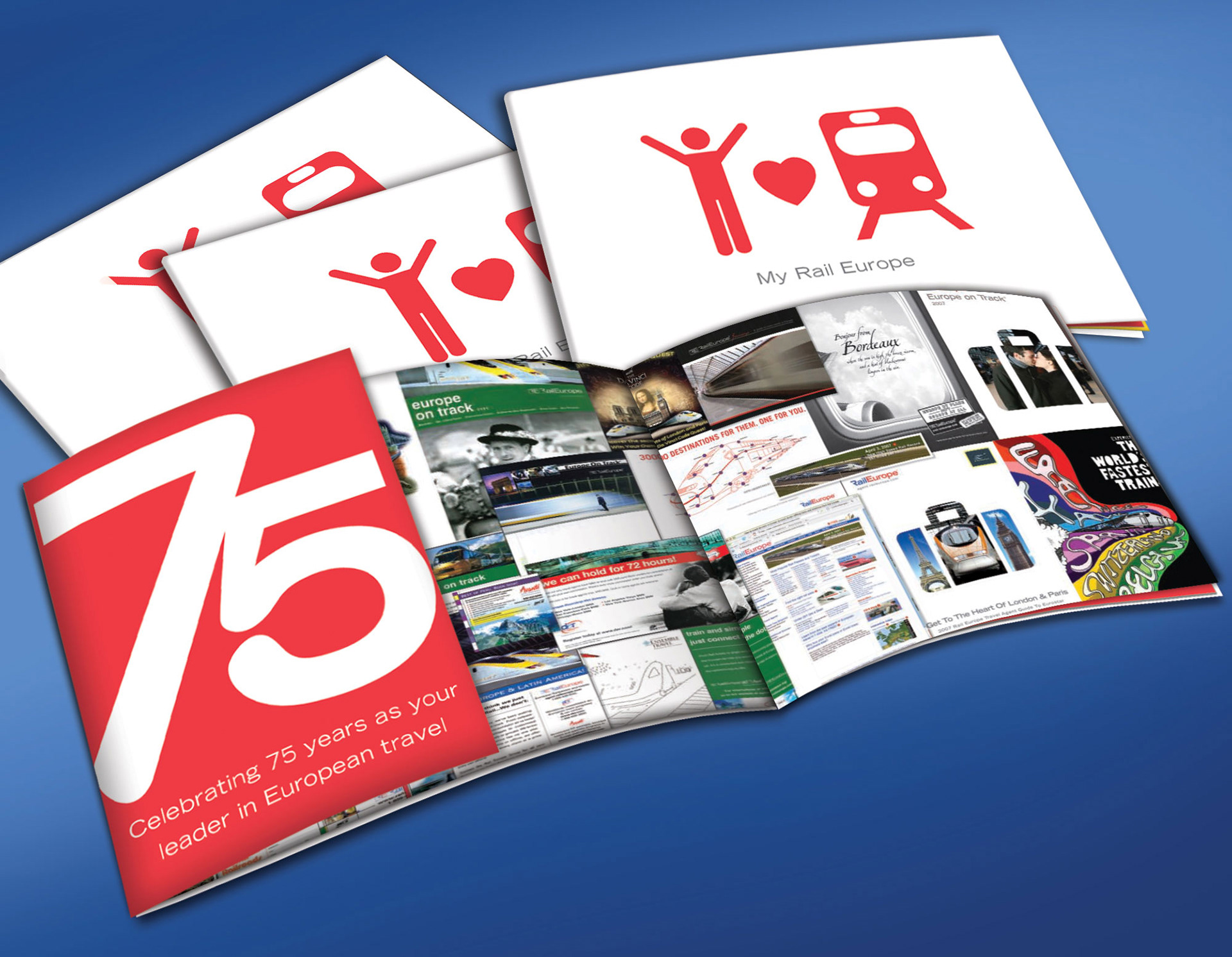 © ANTHONY CEFALONI © RAIL EUROPE